Wolff needs to order 200 laps up the Rocky steps
I really have no idea what to say about the
Saint Joseph's
game. And not because it was completely disgusting - there were obviously some good things about it. After all, we were leading at half-time. It's just the absurdity of it all.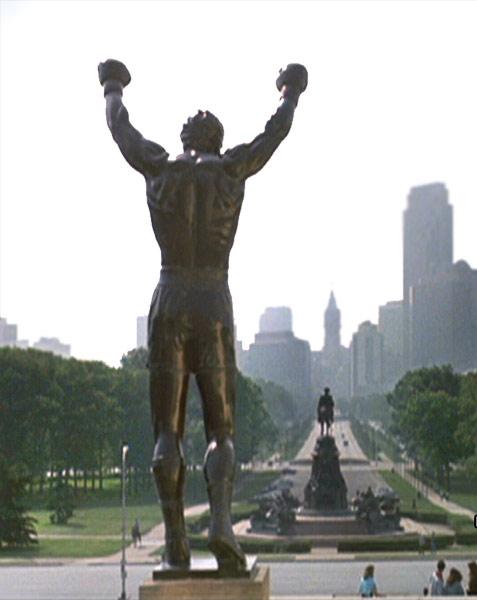 This was the first game of the year I did not watch or listen to (I was flying at the time), but rest assured I called and texted the High Roller for updates from inside the Hudson News kiosk, at the gate, and even on the tarmac. First came word that things were close in the halftime, then that we had pulled ahead at the half. This was joyous news. Then, just before take-off, I heard that St. Joe's had taken a small lead after half-time. No problem, I thought, we seem to be playing well enough to keep it close. So imagine my shock when I land to hear that we had scored
13 points
in the second half on
two baskets
and
26 turnovers
overall, of which
11 were Corey Lowe's
.
So yes, we
lost
the game 55-39. But who the hell knows where a performance like that puts us for our next game against a Saint from the A-10 (this time, the Bonaventure variety)? Will the first-half team that stifled the hawks show up in Olean, NY? Or will the second-half team of 2 made field goals show up?
By the way, for a perspective from the other side, check out the blog
The Hawk Will Never Die
, which contains the link where I found out who actually drafted Jameer Nelson.